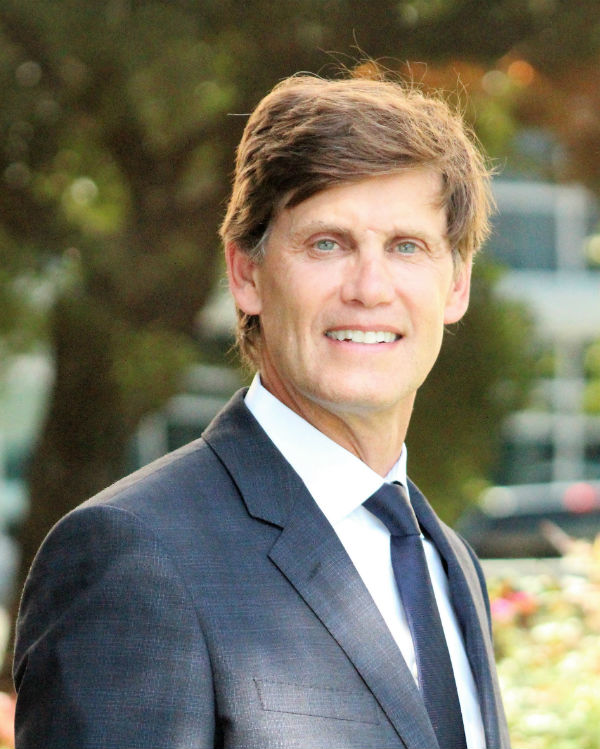 Michael J. Denk, M.D., F.A.C.S.
In Virginia Beach:
1037 First Colonial Road Virginia Beach, VA 23454
In Norfolk:
844 Kempsville Rd Suite #102 Norfolk, VA 23502
Hours: 9am – 5pm Monday – Friday
Dr. Michael Denk
Qualifications
Undergraduate Degree – Hamilton College (1982)
Doctor of Medicine (MD) – State University of New York at Buffalo School of Medicine (1986)
5-Year General Residency – State University New York at Buffalo School of Medicine (Ended as Chief Resident)
3-Year Plastic Surgery Residency – Eastern Virginia Medical School
Microsurgery Fellowship – Institute of Reconstructive Plastic Surgery at New York University (1995)
Certifications
Board-Certified – America Board of Plastic Surgery (1997 – Present)
Member – American Society of Plastic Surgeons
Member – American College of Surgeons
Member – Medical College of Virginia
Member – American College of Surgeons
Member – American Society of Aesthetic Plastic Surgery
Awards
Excellence in Teaching Award – School of Medicine (1990)
Chosen "Best Cosmetic Surgeon" – Virginia Living Magazine (2012)
"Top Doc" – Coastal Virginia Magazine (2015-present)
``We really get to know our patients. It's the personal touches and intimate subtleties that make us distinct.``
As a Board Certified Plastic Surgeon in Virginia Beach, Dr. Michael J. Denk has been practicing in the Hampton Roads area for 15 years.
Education
After receiving a degree from Hamilton College in 1982, Dr. Denk attended the State University of New York at Buffalo School of Medicine, where he graduated in 1986. He remained in Buffalo and completed a five-year General Surgery Residency, where he served as Chief Resident at the State University New York at Buffalo School of Medicine in 1991. During this time, Dr. Denk received the Excellence in Teaching Award from the School of Medicine in 1990. After moving to Virginia, he completed a three-year residency in Plastic and Reconstructive Surgery at Eastern Virginia Medical School in 1994. Dr. Denk finalized his outstanding surgical training with a Microsurgery Fellowship at the Institute of Reconstructive Plastic Surgery at New York University in 1995.
Certifications
While serving in a private practice in Buffalo, New York, Dr. Denk gained Board Certification by the American Board of Plastic Surgery in 1997. Then, he moved with his wife and family to Virginia Beach in 2000 to enjoy the warmer climate and join the practice of his previous mentors. Dr. Denk is a member of American Society of Plastic Surgeons, American College of Surgeons, the Medical College of Virginia, and the American Society of Aesthetic Plastic Surgery.
Professional Experience
Dr. Denk diligently stays current with the latest procedures and techniques in Cosmetic and Plastic Surgery through the board recertification process and attending multiple conferences throughout the country. By keeping up to date with his education, he can provide quality and effective results for all of his patients. In addition to serving as an Assistant Clinical Professor at Eastern Virginia Medical School since 2001, Dr. Denk has volunteered for Operation Smile missions to China(2), Israel(2), Vietnam(2), and Morocco.
Awards & Media
Dr. Denk was chosen as "Best Cosmetic Surgeon" by Virginia Living Magazine in 2012. He also has been listed as a "TOP DOC" in Coastal Virginia Magazine in the past two years.
With experience throughout all areas of Cosmetic and Plastic Surgery, Dr. Denk currently focuses his practice on Breast Surgery, Liposuction, Fat Grafting, and Facial Cosmetic Surgery.
Discover Dr. Denk's expertise and warm personality when you schedule your consultation by calling  757-769-8229. Also, view "before and after" photos of the many procedures Dr. Denk offers.  VIEW MY GALLERY.
Dr. Denk helped radio personalities Woo Woo and Natalia obtain their best version of themselves through breast augmentation procedures. See the videos & audio in the links to the right.
Dr. Denk had the pleasure of helping the first patient in Virginia undergo an innovative form of breast reconstruction after battling breast cancer. The Aeroform treatment is shown to reduce the recovery time and improve comfort. See the video on the right.
Dr. Denk has also helped Z104 radio host Joe Fu with a recent cosmetic procedure. Joe had made some large lifestyle changes and lost a lot of extra weight, but still struggled with excess skin and a larger belly. After consulting with Dr. Denk, Joe decided to proceed with a cosmetic procedure to help with those problems. Joe had his surgery on September 6th, and the results have been life-changing! Learn more about Joe's transformation with Dr. Denk here!
Top Services
Testimonials
Dr. Denk On The Hampton Roads Show
Listen to Woo Woo's interview with Aimee Darby, a double mastectomy breast cancer patient.
Listen to Natalia's interview regarding her plastic surgery procedure with Dr. Denk.
Check out our most popular services
Popular Procedures
at Associates In Plastic Surgery
FAT REMOVAL
Thighs, Buttocks & Abdomens
Sometimes as a consequence of substantial weight loss or natural aging, the development of excess skin & fat can occur in a portion of the inner thighs, buttocks & midsection. Our fat removal procedure is designed to remove this unwanted bulk and restore a smoother contour to the affected areas.
BREAST AUGMENTATION
Augmentations, Reductions, Lifts & Corrections
Choose Associates in Plastic Surgery for a more natural looking and fuller result. Breast augmentation is a procedure that enlarges the breasts with the use of breast implants. There are many types and styles of breast implants currently available for breast augmentation. Read more.
FACELIFTS
Dermal Fillers, Wrinkle & Scar Revision
The facelift procedure is now customizable for all variations of aging. Based on our patients' needs, we are able to offer a variety of services ranging from the mini facelift, for the patient with limited evidence of facial aging, to a full facelift.
I just attended the 50th reunion of the high school I attended at my last office visit, I told Dr. Denk how the surgeries he did gave me the courage to face my friends 50yrs after my high school graduation.

Dr. Denk is a master artist in helping one feel better about themselves. He's careful & not extreme in his surgeries. Pick a time & schedule an appointment if you have an area that needs help. He & his staff are wonderful.

I never thought I would be so happy with my results. I feel complete and natural. I have no scarring, no hardening. The profile Dr. Denk recommended fits my frame perfect[ly]. I can't remember myself before surgery. I highly recommend Dr. Denk to anyone wanting breast augmentation. My husband says, "Those are Denk's!"

His office is very progressive in comparison to other plastic surgeons I've seen; he seems to be up with the times in terms of procedure and surgery.

I am completely happy with the results of my breast reduction surgery. Dr. Denk and his staff were very caring from start to finish.

Dr. Denk is real easy to talk to and I'm not the easiest patient!