Liposuction in Virginia Beach
The technology of liposuction is evolving and results are continually improving. For years, we have employed all variations of liposuction techniques including, the power assisted method, laser and ultrasonic. However, we prefer tumescent liposuction as it provides similar results with far less risk. More details on the liposuction process will be discussed during the patient's consultation.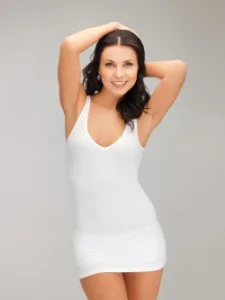 Liposuction is the most commonly performed aesthetic procedure in the U.S. In fact, Associates in Plastic Surgery helped sponsor the first symposium in this country, refining the techniques used in Europe for years. Liposuction has been used to contour every part of the human figure including the chin, back, calves, knees, arms and breast. It is especially successful when applied to fatty areas in the hips, thighs and abdomen.
Liposuction is the aspiration of fat from the body using metal tubes called cannulas. A small incision is made to insert the cannulas, negative pressure is then applied, and fat is evacuated from the problem area. Liposuction is commonly used in conjunction with other body contouring surgeries.
Post-operative care includes the use of compression garments. It will help to minimize swelling and also helps to produce the desired contour. Depending on the area being treated, the patient may have to wear the compression garment for 2 to 6 weeks. Post-operative swelling will continue for approximately 3 months before the maximum benefits of liposuction are fully realized. We advise that patients consider these possibilities when scheduling a liposuction appointment. Associates in Plastic Surgery offers the finest liposuction services in Virginia Beach and surrounding areas.
You can also watch the video below where one of our surgeons, Dr. Michael Denk, discusses liposuction during a recent seminar he delivered.